Cloud Based Phones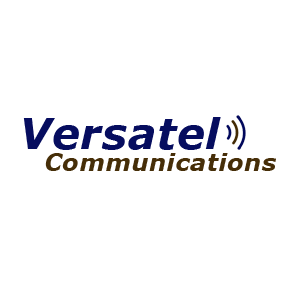 Best phone service available at competitive rates! 
The newest and most affordable solution for phone service is Cloud Service through Versatel Communications. We partner with the best service and equipment providers available to give you the most affordable options.
All that you need in order to sign up for Versatel Cloud Service, is internet service at your location. We will take care of everything else, including switching over service from your old provider. We will program and install all necessary equipment and train you and your staff.
Reliability!
The service and equipment is the best in the industry, with built in redundancy and options that allow you to still receive calls during power and internet outages.
Features included:
Up to 4 phone lines at the entry price of $95 per month
No business is too big or too small
All equipment, programming, installation and staff training provided
Voicemail and multiple levels of Auto Attendants
Bluetooth technology
Answer inbound calls on smartphone while away from the office
Access voicemail remotely
Calls forwarded to alternate mobile # during power outages
Reliable local service
 How do you get started?
With a copy of your most recent phone bill(s), and the answers to a few questions, such as how many phones are needed, we can quickly get you a quote. Typically within 2-3 weeks, we can have you up and running with the best phone service you have ever had, and saving money.